---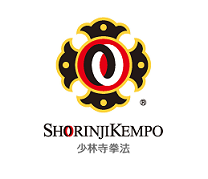 SHORINJI KEMPO
Peninsula Branch (USA)
An Official WSKO Branch

[Home] [What is Shorinji Kempo] [Location and Time] [Joining] [Past Events] [Links]
---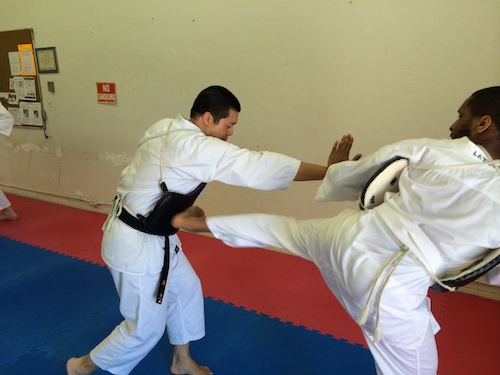 What is SHORINJI KEMPO
The information here is intended as an introduction. For details, please see the following pages on the World Shorinji Kempo Organization official site:

...or alternatively, please visit the English page of the Shorinji Kempo Group for further information.
In brief, SHORINJI KEMPO was established at the town of Tadotsu in Kagawa, Japan, by the founder Doshin So in 1947, as a "Gyo" for developing people, a way for people to learn to establish mutual trust and cooperation. After returning to Japan following the end of World War II, he re-organized and re-established the techniques from the martial arts he had learned, as well as added his own. This was named "Shorinji Kempo," his own style of techniques.
Techniques
SHORINJI KEMPO is a method of self-defense, to protect oneself from violence. In order to allow the weaker to control the stronger, the techniques are logically created on the basis of dynamics and physiology. Anyone, regardless of sex or age can practice these techniques.
The techinical curriculum and requirements for rank advancements are set by WSKO, and is standarized around the world. That is, everyone practicing SHORINJI KEMPO around the world practices the same techniques, and a rank achieved at one branch is recoginized as the same rank at any other WSKO branch.
How to Practice
The practice of SHORINJI KEMPO is conducted in pairs, taking the role of a defender and an attacker. The partner is not a competitor or opponent. The aim is not to find out which of the two is stronger, but to work together to improve everyone's physical skills as well as the spiritual self.
Organization
SHORINJI KEMPO is now active in over 30 countries with over 3,000 branches world-wide, and still spreading throughout the world, and organized under the the World Shorinji Kempo Organization (WSKO).
---
Created and Maintained by: Shorinji Kempo Peninsula


Copyright &copy 2004 - 2014, Shorinji Kempo Peninsula -- All Rights Reserved
SHORINJI KEMPO is a Registered Trademark of the World Shorinji Kempo Organization.